These photos were taken in the backyard of my parent's home.
It was unseasonably warm this week ~ a perfect photo opp.
Ava loves to be outside.
I love to put huge floral headbands in her hair.
A win.win really.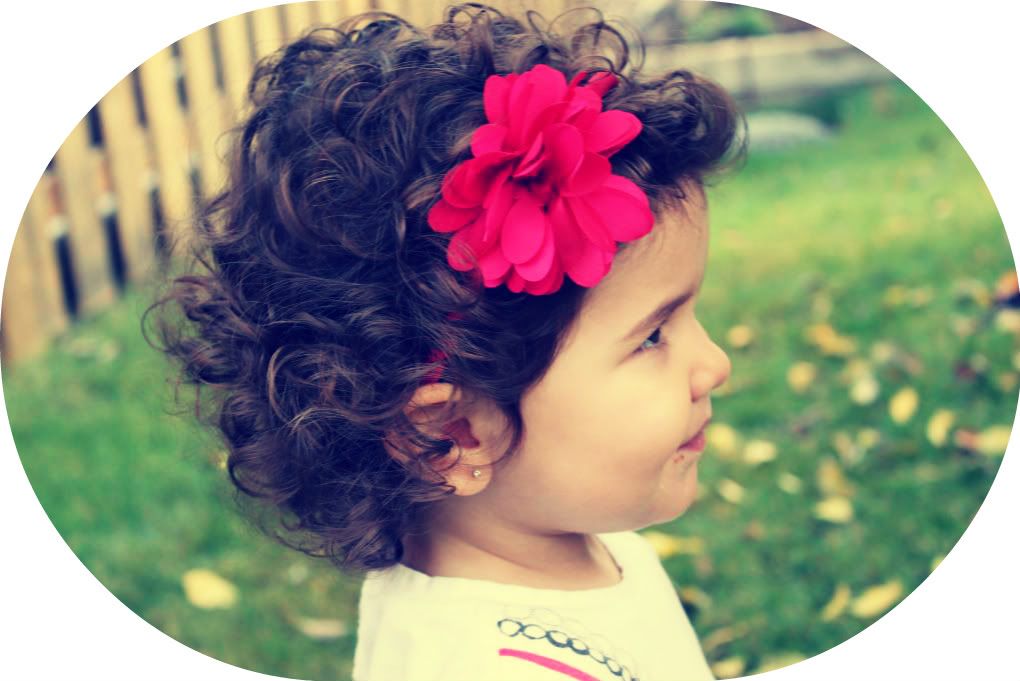 The backyard, although lovely, has a slight slope ~ at this time of year, water gathers at the base.
Like any kid, it was as if a magnet was pulling her towards the area. She just wouldn't give up until she got there.
And almost sank.
She gave up after that.
And then continued to be the little baby.
fashion.blogger.poser that she is.
As evidenced by ~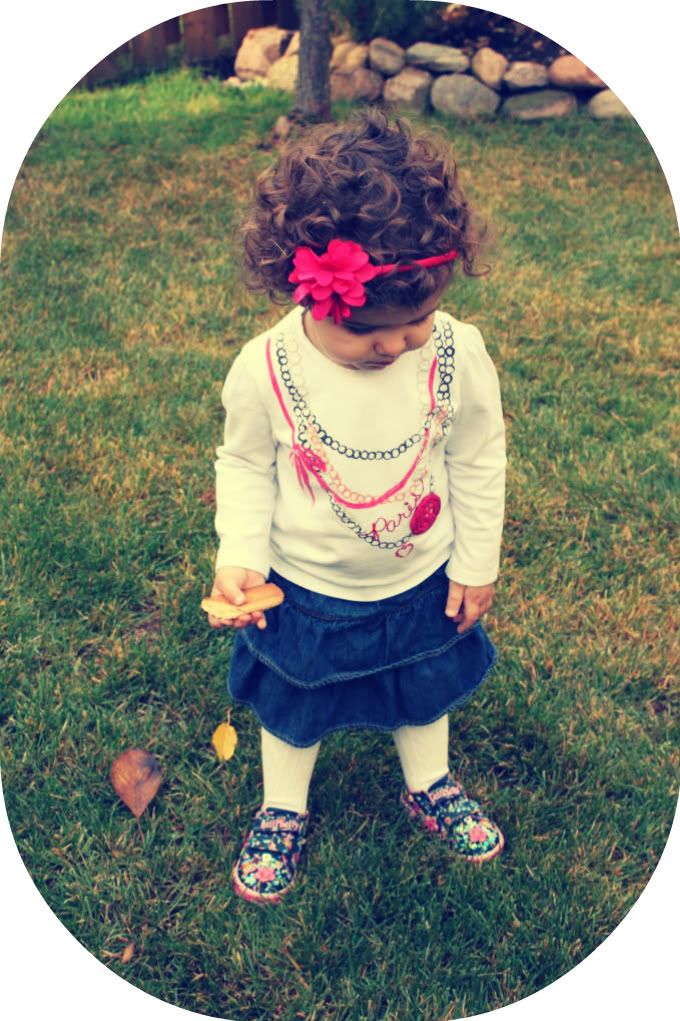 On Ava:
Headband - Old Navy
Embroidered Shirt - Baby Gap
Ruffled Denim Skirt - Baby Gap
Shoes - LelliKelly
Linking up with Morgan for Small Style ~ come and check out the other cuties this week.